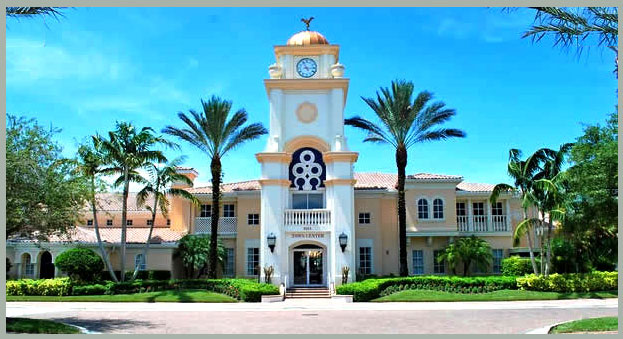 Tucked quietly away in the privacy of North Naples, the unique community of Island Walk offers top-rate amenities, beautiful homes, and a comprehensive town center to its residents. Built in 1998, the young community offers single family homes, town homes, and attached villas with three- and four-bedroom floor plans. The single family homes have an approximate average of 2,500 square feet per home, and the villas range from 1,500 – 1,900 square feet of living space. Nearly every home has a view of a sparking lake, and the meticulous landscaping glows emerald green, with gently swaying palms mirroring a tropical oasis.
Island Walk also features an exclusive "Town Center," complete with car wash, bank, post office, café, and gas station. It is all the beauty and scenery of the South Florida landscape with the convenience of living in a tightly knit community. A resort-style clubhouse is also available, featuring a state-of-the-art fitness center, recreational pool, tennis courts, and even a putting green. A year-round Activity Director works to assist all the residents in planning activities and events, and a guard stands at the front gate of Island Walk 24 hours per day, to ensure the safety of the residents as well as the exclusivity of the community.
Located just minutes from I-75 and SW Florida International Airport, Island Walk provides the premier recreational experience in all of Naples. With calm, gentle finger lakes snaking throughout the community, residents are open too canoe, kayak, or even fish at their leisure. To ensure a quiet atmosphere in the community, motor boats are prohibited. If walking or running in a year-round tropical climate is more your speed, Island Walk provides walkways throughout the community for just that purpose, and gorgeous bridges connect the various peninsulas to each other for ease of access. Island Walk truly is the foremost community in South Florida for a high-end, fun, enjoyable, and relaxing lifestyle.