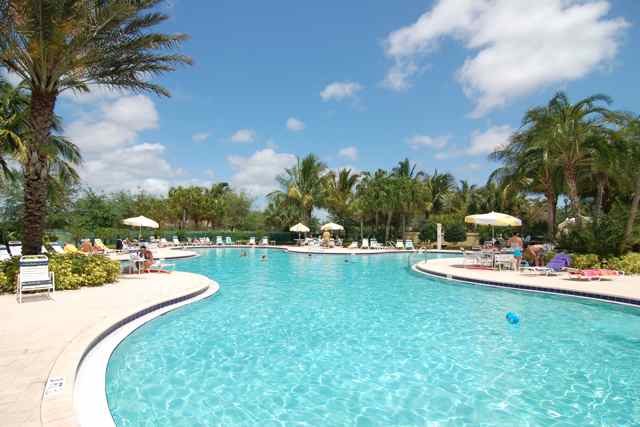 What's a community without the amenities that come with it? Island Walk proves to be the utmost provider of food, fun, and everything in between to its residents. The unique Town Center features food for all, from fast food such as Subway and Panda Express, to the family-friendly Island Walk Café and Restaurant. Laughs and cheers are sure to be had at the Blue Monkey Bar and Grill, which features a nightly live band, and the highly-rated Nacho Baja Grill.
While being open to all ages, Island Walk caters to adults seeking a fun and active lifestyle. The clubhouse and community center provide countless events, clubs, and activities for all sorts of passions. A state-of-the-art fitness center, resort-style pool, tennis courts, and a putting green await the residents, and a full-time activities director provides a helpful hand in assisting the residents with making use of the innumerable activities, events, and clubs.
Among them are community luncheons for men and women, game and movie nights, and other various events. The clubs encourage residents with shared interests to meet up; among them are the Tennis Club, Fishing Club, and Motorcycle club. No matter what you love, there's place in Island Walk for you.